Barge and Crane Services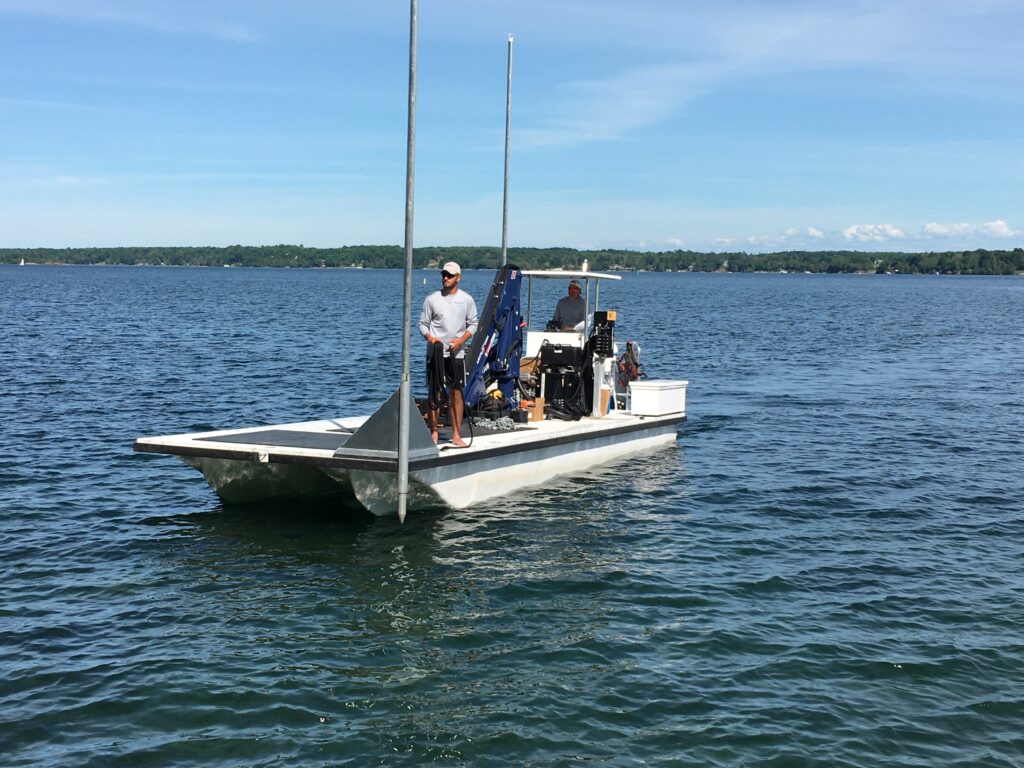 Our Mobile on water barge and crane services offer product delivery, installation, service for many needs. Our team of trained proffessionals can work with you to accomplish simple or complicated jobs to make you on water or waterfront needs a reality.
Stable and safe—Our catamaran style barge provides a safe, stable and manoeuvrable platform for our staff to carry cargo, or operate our integrated crane.
EZ set up/portable—We can move our barge via trailer to nearly any location with a launch ramp. Remote is no problem! On an island? we can go there too!
Mooring Service—Our team can install custom moorings to your location. let us know where and we will get it there.
Island Delivery Services—Let us help you get building materials, necessities or more to your property, whether it's an island, remote location or more.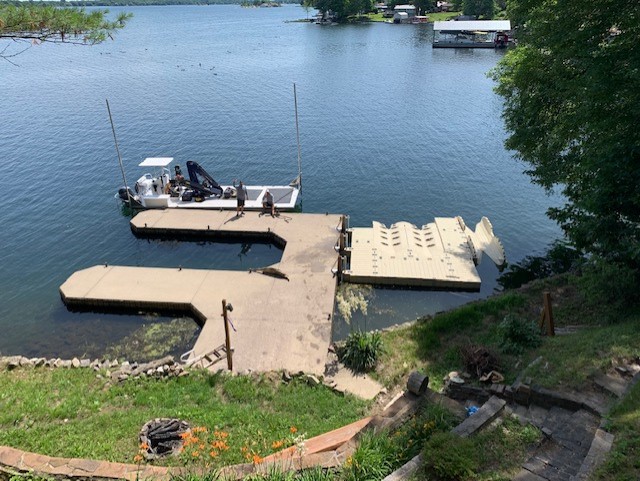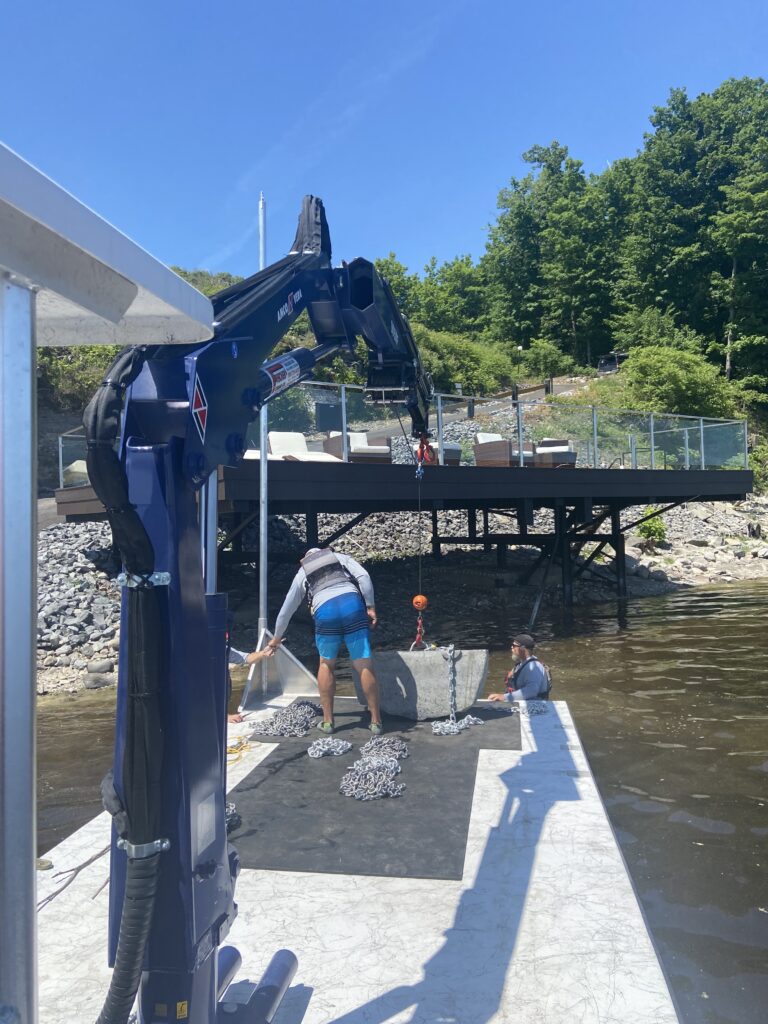 Get in Touch
Let us know what you require us to do, with fast service, Trained and professional service, our team is the right group to get your projects done.
For direct contact and fast service Contact us